Panel 1

Panel 2

Panel 3

Panel 4

Panel 5
3 seconds to flawless roots
Product Details

Temporary grey concealer brush. For targeted application on temple and scattered greys.
Ingredients

1228593 - CYCLOPENTASILOXANE, ISODODECANE, TRIMETHYLSILOXYSILICATE, CI 77499, POLYETHYLENE, TRIETHYLHEXANOIN, CI 77492, ISOPROPYL LANOLATE, CI 77891, CI 77491, SORBITAN SESQUIOLEATE, DISTEARDIMONIUM HECTORITE, TRIHYDROXYSTEARIN, DIMETHICONE, SILICA, MICA, PHENOXYETHANOL, PEG-40 STEARATE, PROPYLENE CARBONATE, CERA ALBA. F.I.L. C224071/1
Usage

Remove cap. Rotate bottom of concealer brush counter-clockwise until a small amount of colour is dispensed onto precision brush. First use may require up to 20 full clicks.
Lightly dab onto dry hair using gentle, swift strokes to build and blend in colour.
Let dry for 1 minute. Always recap the brush immediately after use to avoid drying.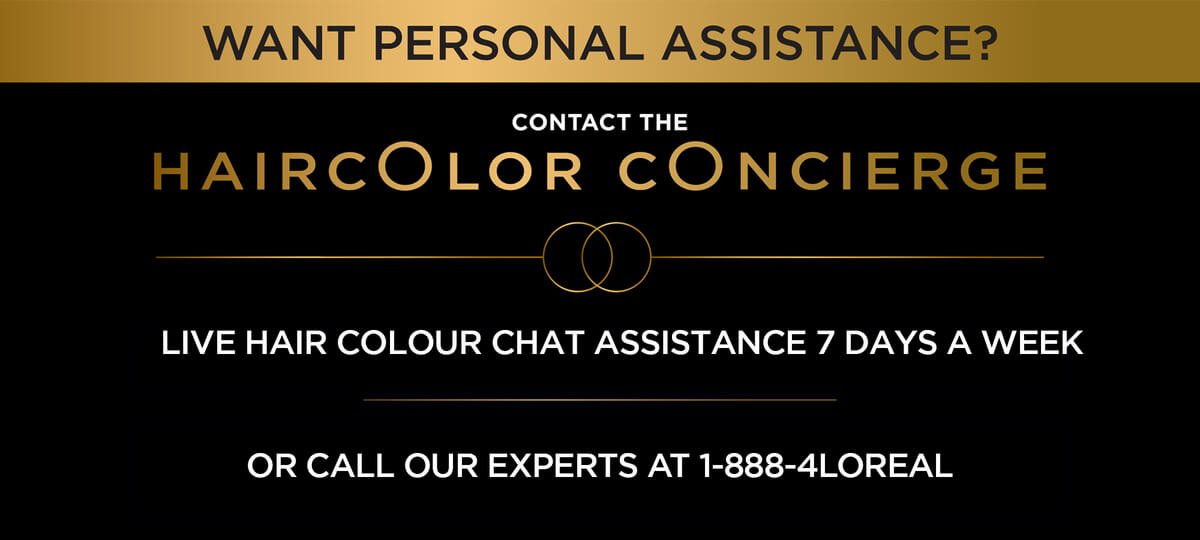 Read More on Root Coverage
Discover more tips & tricks
view all articles
{ "@context": "http://schema.org", "@type": "Thing", "subjectOf": { "@type": "ItemList", "itemListElement": [ { "@type":"ListItem", "position": 1, "url" : "https://www.lorealparis.ca/get-the-look-pro-tips-for-covering-grey-hair-at-home", "item":{ "@type": "Article", "mainEntityOfPage":{ "@type":"WebPage" }, "headline":"Get the Look: Pro Tips for Covering Grey Hair at Home", "image":{ "@type":"ImageObject", "url":"https://www.lorealparis.ca/-/media/project/loreal/brand-sites/oap/americas/ca/articles/blog/hair_colour/a-hair-expert-s-guide-to-going-grey.jpeg?rev=4d5faa46635d4660ac0569d6255d461e", "height":900, "width":2000 }, "datePublished": "2021-08-10T16:01:19+00:00", "dateModified": "2023-07-04T18:53:07+00:00", "author": { "@type": "Brand", "name": "L'Oréal Paris" }, "publisher":{ "@type":"Organization", "name":"L'Oréal Paris", "logo":{ "@type":"ImageObject", "url":"https://www.lorealparis.ca/-/media/project/loreal/brand-sites/oap/shared/baseline/navigationext/loreal-paris-black-logo.svg?rev=147e5790cc7a43c1b5dfab8f019cda29", "width":189, "height":60 } }, "description":"Covering grey hair at home can be as easy as 1-2-3. Check out this tutorial with expert tips on how to cover your silver hair at home so you don't have to rush to the salon every time one pops up." } }, { "@type":"ListItem", "position": 2, "url" : "https://www.lorealparis.ca/how-to-cover-grey-hair-at-home-root-touch-ups", "item":{ "@type": "Article", "mainEntityOfPage":{ "@type":"WebPage" }, "headline":"how-to-cover-grey-hair-at-home-root-touch-ups", "image":{ "@type":"ImageObject", "url":"https://www.lorealparis.ca/-/media/project/loreal/brand-sites/oap/americas/ca/articles/blog/how-to-cover-grey-hair-at-home-root-touch-ups_1080x476.jpg?rev=1fcc3d6ee08743d39e8cedd6a6b22772", "height":480, "width":1080 }, "datePublished": "2023-06-29T16:54:11+00:00", "dateModified": "2023-07-17T19:44:47+00:00", "author": { "@type": "Brand", "name": "L'Oréal Paris" }, "publisher":{ "@type":"Organization", "name":"L'Oréal Paris", "logo":{ "@type":"ImageObject", "url":"https://www.lorealparis.ca/-/media/project/loreal/brand-sites/oap/shared/baseline/navigationext/loreal-paris-black-logo.svg?rev=147e5790cc7a43c1b5dfab8f019cda29", "width":189, "height":60 } }, "description":"Regular grey hair root touch-ups don't have to cost a fortune (we swear!). Make the switch and colour hair at home, but read these expert tips from a hairstylist for a smooth transition." } }, { "@type":"ListItem", "position": 3, "url" : "https://www.lorealparis.ca/how-to-cover-grey-hair-root-touch-up-and-hair-colour-101", "item":{ "@type": "Article", "mainEntityOfPage":{ "@type":"WebPage" }, "headline":"how-to-cover-grey-hair-root-touch-up-and-hair-colour-101", "image":{ "@type":"ImageObject", "url":"https://www.lorealparis.ca/-/media/project/loreal/brand-sites/oap/americas/ca/articles/blog/hair_colour/how-to-cover-grey-hair-root-touch-up-and-hair-colour-101.jpg?rev=8b0e52ae182649db8236636f45853007", "height":900, "width":2000 }, "datePublished": "2023-06-29T16:55:27+00:00", "dateModified": "2023-07-17T19:45:15+00:00", "author": { "@type": "Brand", "name": "L'Oréal Paris" }, "publisher":{ "@type":"Organization", "name":"L'Oréal Paris", "logo":{ "@type":"ImageObject", "url":"https://www.lorealparis.ca/-/media/project/loreal/brand-sites/oap/shared/baseline/navigationext/loreal-paris-black-logo.svg?rev=147e5790cc7a43c1b5dfab8f019cda29", "width":189, "height":60 } }, "description":"Grey hair doesn't have to be a nuisance! If you're looking for easy fixes to cover grey roots or want to know how to cover your grey hair at home, follow this guide for tons of DIY tips and more." } }, { "@type":"ListItem", "position": 4, "url" : "https://www.lorealparis.ca/11-fast-fix-hacks-to-hide-grey-hair-without-having-to-dye-it", "item":{ "@type": "Article", "mainEntityOfPage":{ "@type":"WebPage" }, "headline":"11-fast-fix-hacks-to-hide-grey-hair-without-having-to-dye-it", "image":{ "@type":"ImageObject", "url":"https://www.lorealparis.ca/-/media/project/loreal/brand-sites/oap/americas/ca/articles/blog/hair_colour/11-fast-fix-hacks-to-hide-grey-hair-without-having-to-dye-it.jpg?rev=2226caccd9184cd1a38b78f0e3958f02", "height":900, "width":2000 }, "datePublished": "2022-07-04T14:01:44+00:00", "dateModified": "2023-07-04T18:52:49+00:00", "author": { "@type": "Brand", "name": "L'Oréal Paris" }, "publisher":{ "@type":"Organization", "name":"L'Oréal Paris", "logo":{ "@type":"ImageObject", "url":"https://www.lorealparis.ca/-/media/project/loreal/brand-sites/oap/shared/baseline/navigationext/loreal-paris-black-logo.svg?rev=147e5790cc7a43c1b5dfab8f019cda29", "width":189, "height":60 } }, "description":"These genius tips make managing your greys between colouring sessions so much easier" } } ] } }
More in Root Cover Up
Discover more
See all products
Magic Root Precision
Medium Brown
{ "@context": "http://schema.org", "@type": "BreadcrumbList", "itemListElement": [ { "@type":"ListItem", "position": 1, "item": { "@id": "/", "name": "Home" } } , { "@type":"ListItem", "position": 2, "item": { "@id": "https://www.lorealparis.ca/en-ca/hair-colour", "name": "Looking for a new hair colour? We have just what you need " } } , { "@type":"ListItem", "position": 3, "item": { "@id": "https://www.lorealparis.ca/en-ca/hair-colour/hair-colour", "name": "Hair colour" } } , { "@type":"ListItem", "position": 4, "item": { "@id": "https://www.lorealparis.ca/en-ca/hair-colour/magic-root-precision", "name": "Magic Root Precision Hair Colour" } } , { "@type":"ListItem", "position": 5, "item": { "@id": "https://www.lorealparis.ca/en-ca/magic-root-precision/magic-root-precision-medium-brown", "name": "Magic Root Precision Medium Brown" } } ] }